Through our Adult Protective Service Worker Program (APSW), we help adults with developmental disabilities living in the community to be independent, safe and secure. Staff help adults in accessing community services and supports.
How does it work?
We help each person by:
Learning about their personal situation, wants and needs
Matching them with an Adult Protective Service Worker (APSW)
Together – planning how we can help in their daily life
Providing counselling and support through the process
Encouraging family and friends to be included in the planning process
Coordinating resources and the development of personal support networks
Helping with unique and arising issues, like housing, or interpersonal concerns
Typical areas of support:
Personal planning and arranging support, like Personal Support Workers (PSWs)
Encouraging community involvement, personal engagement, recreation, physical fitness
Supporting education, employment, volunteering, skill development
Health and well-being management, social planning and interaction
Personal advocacy, forms and applications completion
Dealing with arising issues such as aging, health, and grief
Where do we provide support?
We provide some support at our main or satellite offices across Windsor-Essex, as well as virtual and telephonic support. Most support happens in the community:
People's homes, workplaces, volunteer locations, and schools
Community centres, police stations, courts, coffee shops, and libraries
We encourage
Trusting and empowering relationships between the person we are supporting, their family, friends and the APSW so that:
Individuals can live as fully and independently as possible
Family and friends are included in the life of a person with a disability
Everyone knows the person has support when and how they need it
Eligibility
Adults 18 years and older with a developmental disability who are referred through Developmental Services Ontario (DSO).
Referrals: are required from the Developmental Services Ontario (DSO).
Voluntary: This is a voluntary program. Clients can withdraw from the program at any time with approximately 30 days notice.
How Support Services Work
Our Professional Support Staff will
Talk privately with people about concerns
Decide what issues to work on together
Provide advice, advocacy and professional support to manage concerns
Connect people with other community agencies, as needed
Help deal with any new issues that may arise
Help people cope with changes in life
Our Professional Support Staff
Can support people as they work on a wide range of concerns
Focus on growth, development and independence
Facilitate overall well-being and resilience
Have a broad range of clinical expertise and real-life experience
How much will it cost?
Most of our Support Services are free, unless otherwise indicated by the specific program. Donations for Support Services are very welcomed. Donations help us continue our important, local work. Make a donation to our Support Services today.
Frequently Asked Questions
Question 1
text
Question 2
text
Question 3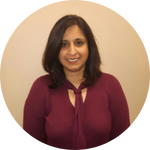 APSW is awesome!

-Mehnaz Rafat, Manager of Community Programs
Interested in this program?
Contact us today.