Please note that until further notice our regular, in-person groups are not currently running.
However, some groups are running virtually. See below for more details.
Our Group Counselling Programs use relevant and evidenced-based therapeutic formats to promote personal awareness and growth. Our group programs provide training to help you make substantial changes in your life towards your desired outcomes.  We offer both treatment and psycho-educational groups. See below for current group outlines.
Small Groups (8-12 participants), led by our qualified counsellors
Available to adults (18 years and older)
One to two hour sessions for six weeks, unless otherwise noted
Held in a safe, private and comfortable location
In the first week, you will

Learn about the group's outline, participation guidelines and confidentiality
Decide with the counsellor if the group is right for you
Contact us to find out when groups are scheduled, which sessions allow walk-in participation and which sessions have registration requirements.
Work through issues as part of a group
Share your feelings and experiences in a safe place
Realize you are not alone, that others have similar issues
Learn healthier thinking and actions
Learn new skills to manage your issues and concerns
Practice mindfulness and coping exercises
Develop self-care habits for personal well-being
Learn how thoughts, feelings and moods affect your life
Become more aware of your own thoughts, feelings, moods and needs
Begin to recognize the effect of these on your daily life
Gain confidence to take action
between group counselling sessions
Try out what you learn
Build on your progress and deal with setbacks
Current Group Counselling Programs
Wellness Drop-in Program
Join one of our ongoing Group Wellness Counselling Sessions.  Learn coping skills to manage daily challenges and deal with current or past issues. Topics covered:  Sense of Self; Boundaries and Communication; Anxiety and Stress; Depression and Anger. Psycho-educational methodology.
The Wellness Drop-in Program consists of 90 minute group counselling sessions offered on an ongoing 4-week rotation cycle.  Join anytime.
Status: Running virtually!  Learn more. 
Stress Busting Through Mindfulness
Improve your overall well-being by learning about stress and practicing mindfulness meditation techniques. Participants will learn the 7 conditions necessary to properly practice mindfulness. Participants will leave with 6 mindfulness meditation skills and become more resilient in their daily life. Psycho-educational methodology.
Status: Virtual group coming soon. Stay tuned for updates!
Learning to Manage Your Anxiety
Learn how anxiety works in three key areas (thoughts, feelings and behaviours). Learn to control your anxiety so it does not control you.  We will teach you practical strategies and relaxation techniques to effectively cope with and reduce anxiety. Therapeutic (treatment) methodology.
Status: Running virtually!  Learn more.
Effective Coping for Depression
Learn how depression affects us, including the contributors to depression (thoughts, feelings and behaviours). We will teach you coping and mindfulness skills; help you build positive behaviours; and develop self-care strategies to manage depression, improve overall mood and support your well-being. Therapeutic (treatment) methodology.
Status: Running Virtually!  Learn more.
Eligibility
TBD
You can also access our Virtual Mental Wellness Workshop!  It covers the following topics:
sense of self
boundaries, communication and decision-making
feelings, anxiety and stress
depression and anger
It's free, and can be watched anytime, on any device.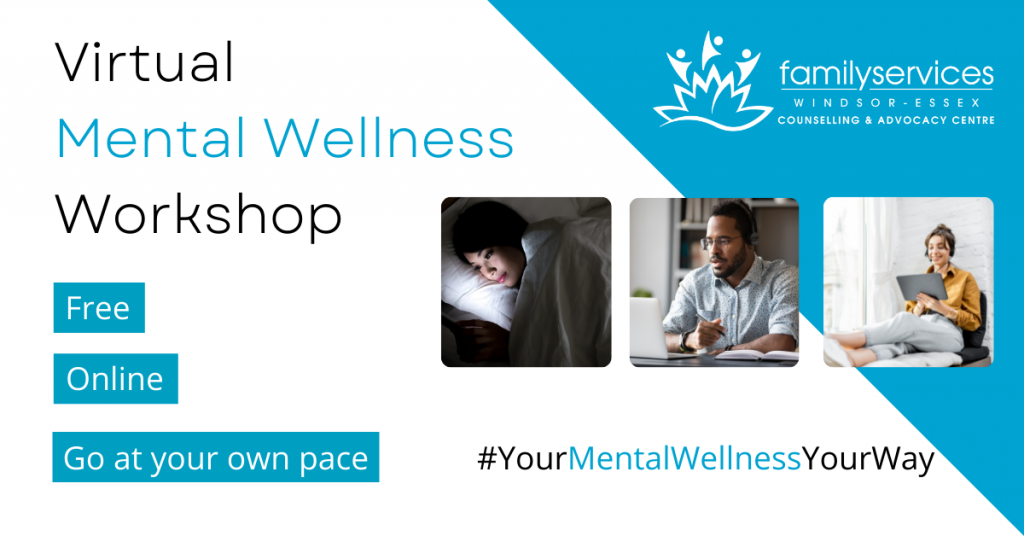 Fees for Counselling Services
Our Counselling Program is committed to ensuring that no one is turned away due to their inability to pay for service.
Affordable counselling fees are determined through a sliding scale that is based on household income, family size and ability to pay.
Visa, Mastercard, Cash and Debit are accepted.
Counselling services may be free to you if:
You are covered by your workplace Employee Assistance Program,
You are covered by a health care benefit package, or
You qualify for a financial subsidy
Regular counselling fees range from:
Free to $20 for Group Counselling Sessions
Free to $110 for Walk-in Counselling Clinic or Scheduled Counselling Appointments
Frequently Asked Questions
Question 1
text
Question 2
text
Question 3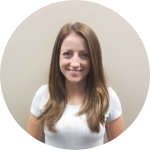 Counselling is awesome!

-Ciara Holmes, Counselling Program Manager
Download or share our counselling flyer!
Download as a PDF
Partially funded by the Government of Ontario
Interested in this program?
Contact us today.